Ideal for
Connecticut offers an exciting array of careers in manufacturing. Want to know that you are contributing and have a part in the production of something vital to our everyday lives? Frontline supervisors, machinists, computer numeric controlled machine operators and programmers are all high growth demand opportunities. Inspectors, testers and quality technicians are also in demand. Whether you want to launch a new production career or expand your current opportunities for advancement, NVCC has resources to support your goal.
Program Overview
NVCC is proud to offer a wide variety of certificate programs, courses, workshops and customized training to meet the needs of the manufacturing industry.  These offerings may prepare the participant for NIMS certifications, offer College credits, build new skills in specialized production processes or support leadership advancement.
Apprenticeship
CONNECTICUT MANUFACTURING INNOVATION FUND APPRENTICESHIP PROGRAM
The Manufacturing Innovation Fund (MIF) Apprenticeship Program provides financial assistance to Connecticut manufacturers that have a Registered Apprentice Program and to approved Apprenticeship Related Instruction Training Providers.  The fund is administered by the Connecticut Department of Labor and funded through the Department of Economic and Community Development's Connecticut Manufacturing Innovation Fund.
NVCC is an approved Apprentice Related Instruction Provider and is prepared to support manufacturers in their efforts to train registered apprenticeship workers in the appropriate skills to meet current and emerging market needs and occupational skills. A registered apprenticeship combines a structured work schedule of on-the-job training together with related classroom instruction.
NVCC offers an expanded array of topics approved for apprenticeship related training. The course tuition is reimbursed from the fund for qualified and registered apprentices, that meet the terms and conditions of the apprenticeship agreement.  There are funding limits per apprentice for related training costs.
Please contact Keri Lamontagne at 860-263-6129 or via This email address is being protected from spambots. You need JavaScript enabled to view it. for additional information or assistance with the program.    
SPRING 2024
Registration-Apply Here or Call 203-575-8029
MFT Courses Listed are Held at the Waterbury Campus
Email: This email address is being protected from spambots. You need JavaScript enabled to view it.   
U.S. Mail: Naugatuck Valley Community College Non-credit Registration-F323 750 Chase Parkway Waterbury, CT 06708 
Call: 203-575-8029 today to get registered!
Course Locations
Conveniently offered at Naugatuck Valley Community College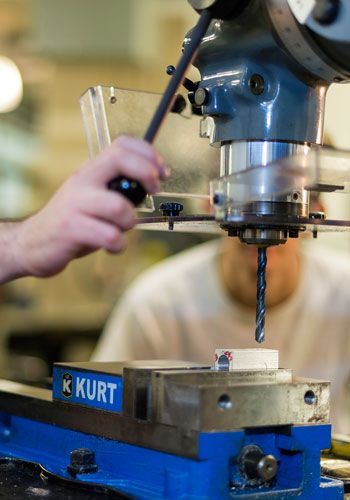 This email address is being protected from spambots. You need JavaScript enabled to view it.
Customized Training For Business and Industry
In today's global market, the difference between growth and stagnation lies in the quality and productivity of your team. Enhance the knowledge and skills of your employees to create a high performance environment.
NVCC recognizes that training programs need to accommodate your employee work schedules and production timelines; so we deliver your training where and when you need it.  Days, evenings, or weekends, your site or ours, we will be there when you need us. Our cost-effective customized training solutions can be tailored to meet the needs of your organization and include a wide array of business, soft-skills, and technical topics.
Our training experts can assess learning needs, identify gaps and provide training solutions. Contact This email address is being protected from spambots. You need JavaScript enabled to view it., 203-596-8743 or This email address is being protected from spambots. You need JavaScript enabled to view it., 203-596-2197.
Some of our most popular programs are listed below. If you do not see what you need, let us know.  We have access to a huge variety of topics and experts, and will be happy to match the right training to your company.
| | | |
| --- | --- | --- |
| Conflict Resolution | Delegating | Diversity |
| English as a Second Language | Intergenerational Communication | Leadership |
| Manufacturing Processes | Microsoft Office Applications | Performance Improvement Plans |
| Professional Development Planning | Project Management Basics | Spanish |
| Stress Management | Succession Planning | Supervisory Skills |
| Technical Writing | Time Management | Welding Safety &Techniques |
Degree and Certificate Credit Programs
Related Degree and Certificate Programs that may interest you. 
Automotive Technician A.S.
Engineering Science A.S.
Engineering Technology A.S.
Technology Studies - Lean Manufacturing and Supply Chain Management A.S.
Advanced CADD Modeling Certificate
Advanced Manufacturing Machine Technology Certificate
Lean Manufacturing Certificate
Important Information
A high school diploma or GED is strongly recommended and is required by most employers.

All courses are not offered every semester.

Some courses require prerequisites. Please check course descriptions carefully.
Textbook and Educational Materials
No need to make a trip to the bookstore, all required textbooks, and materials will be provided in class and are included in the cost of the course. (Unless otherwise advised in the course description).
Homework
Students should expect reading and assignments from each class. Plan on spending as much time on homework as you do in the classroom.
Refund Policy, Changes and Cancellations
Withdrawal and refund requests must be received three business days (72 hours) prior to the beginning of class unless stated otherwise in the course description. Refunds are not granted after this deadline. Telephone: 203-575-8029 Fax: 203-575-8243 This email address is being protected from spambots. You need JavaScript enabled to view it.: This email address is being protected from spambots. You need JavaScript enabled to view it. Mail: Non-Credit Refunds, Room F323, Naugatuck Valley Community College, 750 Chase Pkwy., Waterbury, CT 06708 If there is a course cancellation due to insufficient enrollment, students will be notified by phone, mail and/or email. Please make sure when registering that your contact information is up-to-date. We would like to offer you the opportunity to transfer to another section, if available, or to another class of your choosing. If we have not heard from you within 7 business days, a refund will automatically be processed. Please allow 2-4 weeks for processing. The person registered in our records system is the person who will receive the refund. The College reserves the right to make changes to the information listed in this publication or to cancel courses due to insufficient enrollment or other reasonable causes. Full refund is made if the College cancels the course.
College Closings due to Inclement Weather
Closings are announced over local AM/ FM radio/TV stations, on the college website (nv.edu), on the college's main phone line (203-575-8000) and a text message is sent to everyone who is registered through the myCommNetAlert System. Likewise, in the event of an early closing, the same communication will occur. If the college has a delayed opening, all classes that begin before the delayed opening time will not be held that day and will be rescheduled at another time. Danbury and off-site cancellations: If NVCC cancels or delays classes, this applies to Waterbury and Danbury Campuses as well as all off-site locations.
Students with Special Needs-ADA
Students who may require academic adjustments on the basis of a disability are encouraged to contact the Counselor for Students with Disabilities (Terry Latella K519C) at the Waterbury and Danbury Campuses. After providing documentation and completing the disability disclosure process, students are then encouraged to meet with their instructor(s) to discuss the adjustments approved by the appropriate disabilities contact and to complete the Adjustments Agreement form. Students are therefore encouraged to meet with the Disabilities Counselor and their instructor(s) at the beginning of each semester. Adjustments are not retroactive. Instructors, in conjunction with appropriate college personnel, will provide assistance and/or adjustments only to those students who have completed the disability disclosure and academic adjustments process.
Course Registration and Payment Plans
No formal application to the College is required for non-credit/workforce training courses.
Registrations are accepted on an ongoing basis for upcoming classes.
Ways to register
Call us: 203-575-8029 for information (Motorcycle registrations cannot be taken by phone)

Monday – Friday, 8:00 am – 4:30 pm

New Secure Fillable Format Workforce Development and Continuing Education Registration Form 

Fax: 203-575-8243 (secure line)

Email: This email address is being protected from spambots. You need JavaScript enabled to view it.

Mail and send with payment (checks or money order made out to NVCC only) to:

Office of Non-Credit Lifelong Learning Registration
Founders Hall, Room F323
750 Chase Parkway
Waterbury, CT 06708

Or stop by, we're happy to assist you!
Accepted Forms of Payment:



Money Orders or Checks
Mail-in registrations credit cards or checks only, Please do not mail cash!
Non-Credit Programs Listing
---