Ideal for
anyone wanting to operate a personal watercraft (Jet ski), a 65-ft. yacht, a sailboat over 19.5 feet or any other recreational motorized vessel in Connecticut waters. This safety training is mandated to obtain a Connecticut Certificate of Personal Watercraft Operation. 
At NVCC, we offer two convenient ways for you to get your certificate. Choose from: 
Program Overview
Our courses fulfill the requirements for the Connecticut Safe Boating/Personal Watercraft Certificate. Successful completion will allow the student to obtain a Connecticut Certificate of Personal Watercraft Operation. Course fee does not include the one-time lifetime license fee. Prior to taking a boating class, each student must obtain a conservation number. See instruction under important information tab. Students should bring a pen or pencil to class.
Fax: (203)-575-8243 
Email: This email address is being protected from spambots. You need JavaScript enabled to view it.  
U.S. Mail:  Naugatuck Valley Community College Non-credit Registration-F323 750 Chase Parkway Waterbury, CT 06708 
Call: 203-575-8029 today to get registered!
Course Locations:
Conveniently offered at our Waterbury campus.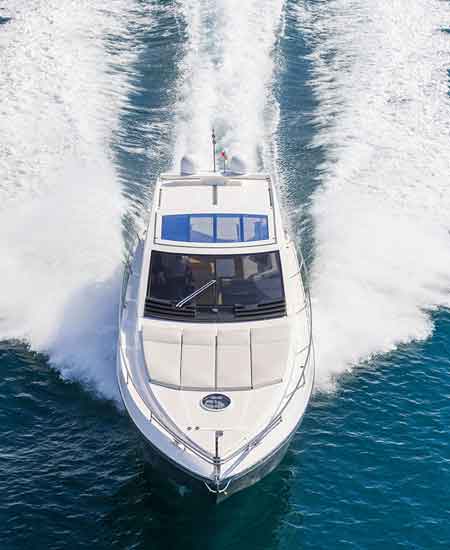 Program Coordinator:
This email address is being protected from spambots. You need JavaScript enabled to view it.
Non-Credit/Workforce
Boating & Personal Watercraft, One Day Course
Boating & Personal Watercraft, 4-Evenings
Degree and Certificate Credit Programs
Degree and Certificate Programs that also may be of interest to you:
There are no degree or certificate programs related to boating available at this time. 
Important Information
Prior to taking a boating class each student must create an account online and obtain a conservation number. Start here

. Read, scroll to bottom of page and click the START button. Create an account, print the page that includes your Conservation ID number and bring it to class.  After your course is completed, your score will be entered into the DEEP computerized tracking system using your Conservation ID number.  This process may take up to a week.  Next, you will return to the site and use your account to purchase and print your certificate.

Textbooks and Educational Materials: No need to make a trip to the bookstore, all required textbooks, and materials will be provided in class and are included in the cost of the course.
Refund Policy, Changes and Cancellations: Withdrawal and refund requests must be received three business days (72 hours) prior to the beginning of class unless stated otherwise in the course description. Refunds are not granted after this deadline. Telephone: 203-575-8029 Fax: 203-575-8243 This email address is being protected from spambots. You need JavaScript enabled to view it.: This email address is being protected from spambots. You need JavaScript enabled to view it. Mail: Non-Credit Refunds, Room 407, Naugatuck Valley Community College, 750 Chase Pkwy., Waterbury, CT 06708 If there is a course cancellation due to insufficient enrollment, students will be notified by phone, mail and/or email. Please make sure when registering that your contact information is up-to-date. We would like to offer you the opportunity to transfer to another section, if available, or to another class of your choosing. If we have not heard from you within 7 business days, a refund will automatically be processed. Please allow 2-4 weeks for processing. The person registered in our records system is the person who will receive the refund. The College reserves the right to make changes to the information listed in this publication or to cancel courses due to insufficient enrollment or other reasonable causes. Full refund is made if the College cancels the course.  
College closings due to inclement weather: Closings are announced over local AM/ FM radio/TV stations, on the college website (nv.edu), on the college's main phone line (203-575-8000) and a text message is sent to everyone who is registered through the myCommNetAlert System. Likewise, in the event of an early closing, the same communication will occur. If the college has a delayed opening, all classes that begin before the delayed opening time will not be held that day and will be rescheduled at another time. Danbury and off-site cancellations: If NVCC cancels or delays classes, this applies to Waterbury and Danbury Campuses as well as all off-site locations. 
Nondiscrimination: Naugatuck Valley Community College does not discriminate on the basis of race, color, religious creed, age, sex, national origin, marital status, ancestry, present or past history of mental disorder, learning disability or physical disability, sexual orientation, gender identity and expression or genetic information in its programs and activities. In addition, the College does not discriminate in employment on the additional basis of veteran status or criminal record. The following individual has been designated to handle nondiscrimination policies regarding disability policies: Robert Divjak, Director of Facilities/Section 504/ADA Coordinator, Room C216, Naugatuck Valley Community College, 750 Chase Parkway, Waterbury, CT 06708; 203-575-8235. The following individual has been designated to handle nondiscrimination policies regarding sex discrimination as well as other forms of prohibited discrimination: Jacquie Swanson, Associate Director of Human Resources/Title IX Coordinator, Room K704, Naugatuck Valley Community College, 750 Chase Parkway, Waterbury, CT 06708; 203-575-8043. 
Students with Special Needs-ADA: Students who may require academic adjustments on the basis of a disability are encouraged to contact the Counselor for Students with Disabilities (This email address is being protected from spambots. You need JavaScript enabled to view it. K519C) at the Waterbury and Danbury Campuses. After providing documentation and completing the disability disclosure process, students are then encouraged to meet with their instructor(s) to discuss the adjustments approved by the appropriate disabilities contact and to complete the Adjustments Agreement form.  Students are therefore encouraged to meet with the Disabilities Counselor and their instructor(s) at the beginning of each semester.  Adjustments are not retroactive.   Instructors, in conjunction with appropriate college personnel, will provide assistance and/or adjustments only to those students who have completed the disability disclosure and academic adjustments process. 
Helpful Boating Links:
Ways to register
Call us: 203-575-8029 for information (Motorcycle registrations cannot be taken by phone)

Monday – Friday, 8:00 am – 4:30 pm

New Secure Fillable Format Workforce Development and Continuing Education Registration Form 

Fax: 203-575-8243 (secure line)

Email: This email address is being protected from spambots. You need JavaScript enabled to view it.

Mail and send with payment (checks or money order made out to NVCC only) to:

Office of Non-Credit Lifelong Learning Registration
Founders Hall, Room F323
750 Chase Parkway
Waterbury, CT 06708

Or stop by, we're happy to assist you!
Accepted Forms of Payment:



Money Orders or Checks
Mail-in registrations credit cards or checks only, Please do not mail cash!