Ideal for
Individuals looking for a rewarding career in health care. Certified nurse aides are valuable members of the health care team who work in a variety of settings, including: hospitals, rehabilitation centers, clinics, skilled nursing facilities, home care, and many others. CNAs are qualified to perform many important functions for people in need, such as providing personal care and measuring vital signs under the supervision of registered nurses. Employment as a Certified Nurse Aide can be a great way to earn money and work with people.
Program Overview
NVCC is proud to offer one of Connecticut's largest, oldest and most respected CNA programs. All of our instructors are experienced registered nurses.  We exceed the minimum standards set by the State for the number of course hours; so you will get more hours of practice in our health lab and more supervised time working with residents in the clinical setting.
Our program includes one opportunity to sit for the Connecticut Nurse Aide Competency Exam, offered on site, and included in the cost of the course.  NVCC's annual first-time pass rate for this state exam exceeds 98%.
Students will attend classes in a college setting and have free access to college support resources, including the Max R. Traurig Library and Center for Job Placement and College Opportunities.  
FALL 2023
Registration-Apply Here or Call 203-575-8029
SPRING 2024
Registration-Apply Here or Call 203-575-8029
Fax: (203)-575-8243 
Email: This email address is being protected from spambots. You need JavaScript enabled to view it.   
U.S. Mail:  Naugatuck Valley Community College Non-credit Registration-F323 750 Chase Parkway Waterbury, CT 06708 
Call: 203-575-8029 
Conveniently offered at our Waterbury and Danbury Campuses.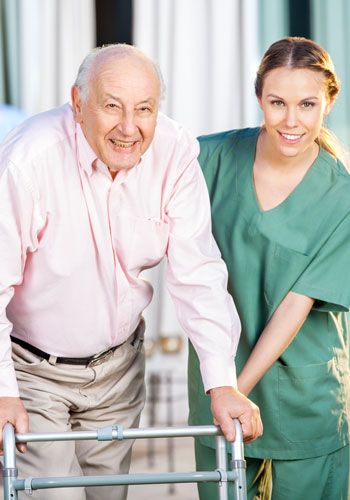 Program Coordinator:
This email address is being protected from spambots. You need JavaScript enabled to view it.
Office Hours:
Monday - Friday
8:00 AM - 4:30 PM
Certified Nurse Aide
You will participate in classroom discussions and lectures, have a chance to try out new skills in a safe and comfortable environment in our simulated labs and then go on to gain experience in a clinical setting. Experienced registered nurse instructors will facilitate your learning in all areas. After successful completion of our 120 hour course, you will be prepared to take the State of Connecticut Nurse Aide Competency Exam; given on site and included in the cost of the course. You will learn about human anatomy, how to feed and bathe residents, safety when assisting someone to walk or use a wheelchair and how to care for patients of all ages and so much more. (120 hours)
Degree and Certificate Credit Programs
Related Degree and Certificate Programs that may interest you.
Accounting - A.S.
Business Administration - A.S.
Legal Assistant Paralegal - A.S.
Marketing - A.S.
Important Information
Please note the following general information and check out our Frequently Asked Questions:  
Prerequisites
A high school diploma, GED, or the equivalent is not required but is highly recommended.  Many area employers require this for employment. 
A 

health screening

 and up-to-date immunizations are required by the second week of class and prior to participating in clinical training. Documentation must be in the form of a completed NVCC CNA Health Form. Since an appointment for a health screening can sometimes take several weeks, please plan ahead and book early. If your health screening is not submitted and complete prior to the first clinical date your clinical slot will be forfeit at your own expense.
Students with criminal convictions may have difficulty finding employment, especially in health care and may be denied clinical placement. A 

criminal background check

 is required of all students entering the program. Felony or misdemeanor offenses may preclude you from participating in clinical and mandate withdrawal from the program. No course refunds are available. Please consult the program coordinator prior to registration if you have any concerns.
You must be

 at least 16 years of age

 to enroll in any of our Non-Credit health care programs. If you are under 18 years of age at the time of registration, you will be required to provide a parent/guardian waiver form.
Textbook and Educational Materials
No need to make a trip to the bookstore, all required textbooks, and materials will be provided in class and are included in the cost of the course. 

Uniforms

, a dark blue v-neck scrub top and pants, along with white shoes/sneakers, are required to be worn for all classes, labs, and clinical. Uniform must be washable. A watch with a second hand or smartwatch with "seconds" capability will also be required. 
Homework and Attendance
Students should expect reading and assignments from each class. Plan on spending as much time on homework as you do in the classroom.

Federal and State mandated 

attendance 

requirements must be met for successful completion. 
Certification
To be employed as a Certified Nurse Aide in Connecticut, you must be placed on and remain in good standing on the Connecticut Nurse Aide Registry.  
After successful completion of your course you will be eligible to sit for the State Competency Exam.  The exam will validate your knowledge and skills.  The exam is given on-site at the conclusion of your program.
The cost of the State Competency Testing is included in your course tuition. 
Refund Policy, Changes and Cancellations
Withdrawal and refund requests must be received three business days (72 hours) prior to the beginning of class unless stated otherwise in the course description. Refunds are not granted after this deadline. Telephone: 203-575-8029 Fax: 203-575-8243 Email: This email address is being protected from spambots. You need JavaScript enabled to view it. Mail: Non-Credit Refunds, Room F323, Naugatuck Valley Community College, 750 Chase Pkwy., Waterbury, CT 06708 If there is a course cancellation due to insufficient enrollment, students will be notified by phone, mail and/or email. Please make sure when registering that your contact information is up-to-date. We would like to offer you the opportunity to transfer to another section, if available, or to another class of your choosing. If we have not heard from you within 7 business days, a refund will automatically be processed. Please allow 2-4 weeks for processing. The person registered in our records system is the person who will receive the refund. The College reserves the right to cancel courses due to insufficient enrollment or other reasonable causes. Full refund is made if the College cancels the course.
College Closing
College closings due to inclement weather are announced over local AM/ FM radio/TV stations, on the college website (nv.edu), on the college's main phone line (203-575-8000) and a text message is sent to everyone who is registered through the myCommNetAlert System. Likewise, in the event of an early closing, the same communication will occur. If the college has a delayed opening, all classes that begin before the delayed opening time will not be held that day and will be rescheduled at another time. Danbury and off-site cancellations: If NVCC cancels or delays classes, this applies to Waterbury and Danbury Campuses as well as all off-site locations. 
Students with Special Needs - ADA
Students with Special Needs-ADA: Students who may require academic adjustments on the basis of a disability are encouraged to contact the 

Counselor for Students with Disabilities

 (Terry Latella K519C) at the Waterbury and Danbury Campuses. After providing documentation and completing the disability disclosure process, students are then encouraged to meet with their instructor(s) to discuss the adjustments approved by the appropriate disabilities contact and to complete the Adjustments Agreement form. Students are therefore encouraged to meet with the Disabilities Counselor and their instructor(s) at the beginning of each semester. Adjustments are not retroactive. Instructors, in conjunction with appropriate college personnel, will provide assistance and/or adjustments only to those students who have completed the disability disclosure and academic adjustments process.
Course Registration and Payment Plans
No formal application to the College is required for non-credit/workforce training courses.
Registrations are accepted on an ongoing basis for upcoming classes.
Registration Steps
Getting registered is easy.
Choose the course calendar that best meets your needs.
Complete the registration form below and submit with your payment.
Make arrangement with your health care provider for a health screening and immunization documentation.
Additional Forms for Downloading 
Ways to register
Call us: 203-575-8029 for information (Motorcycle registrations cannot be taken by phone)

Monday – Friday, 8:00 am – 4:30 pm

New Secure Fillable Format Workforce Development and Continuing Education Registration Form 

Fax: 203-575-8243 (secure line)

Email: This email address is being protected from spambots. You need JavaScript enabled to view it.

Mail and send with payment (checks or money order made out to NVCC only) to:

Office of Non-Credit Lifelong Learning Registration
Founders Hall, Room F323
750 Chase Parkway
Waterbury, CT 06708

Or stop by, we're happy to assist you!
Accepted Forms of Payment:



Money Orders or Checks
Mail-in registrations credit cards or checks only, Please do not mail cash!
Career Spotlight
The Connecticut Department of Labor (CTDOL) reports the average annual income for Nursing Assistants, Orderlies, and Attendants is $33,013. Employment in this occupation is expected to grow about as fast as average, and the number of annual openings will offer excellent job opportunities. Part-time and full time work is available. Certified Nurse Aides must be prepared to work days, evenings, overnights, weekends and holidays. It is mandated that for employment, all nurse aides must be listed on the Connecticut Nurse Aide Registry. Successful completion of the Connecticut Nurse Aide Competency Exam is required for registry. The exam is given on-site and included in the cost of the course. NVCC's annual Connecticut State Competency Exam pass rate exceeds 98%. Assistance with writing a resume, cover letter, interviewing skills, or just simply how to look for a job can be obtained free by visiting our Job Placement Center at NVCC.
Related Healthcare Programs
Non-Credit Programs Listing
---