Non-Credit Courses and Certificates
Business Professional & Customized Workforce Development
Ideal for
Are you ready to acquire some new skills and advance your career? Is professional development for you or your employees the next step in growing your business? Naugatuck Valley Community College offers an array of training solutions to ensure your success.
Program Overview
We offer interactive and hands-on learning opportunities at our Waterbury and Danbury campuses or we will customize a program just for your employees and bring it onsite at your place of business.
FALL 2023 Schedule Coming Soon
Register Here - CSCU - CE Portal (easy-forward.com)
80726 - Positive Communication - Starts 9/26
80706 - Management Fundamentals - Starts 10/13
80715 - Public Speaking/Presentations - Starts 10/17
80652 - Financial Literacy - Starts 10/20
80700 - Spanish for the Workplace Beginner - Starts 10/18
80703 - Spanish for the Workplace Intermediate - Starts 11/8
80660 - Business Writing / Workplace - Starts 11/8
80723 - Managing Multicultural Workforce - Starts 11/10
80686 - Creating Emotional Intelligence -Starts 11/17
80708 - Aging in the Workplace - Starts 12/1
80711 - Personal Finance Goals - Starts 12/6
80682 - Conflict Resolution -Starts 12/15
Fax: (203)-575-8243 
Email: This email address is being protected from spambots. You need JavaScript enabled to view it.   
U.S. Mail:  Naugatuck Valley Community College Non-credit Registration-F323 750 Chase Parkway Waterbury, CT 06708 
Call: 203-575-8029 today to get registered!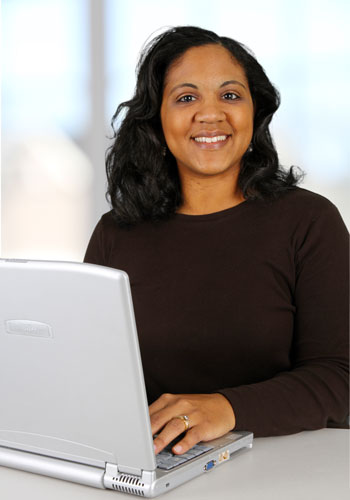 Program Coordinator:
This email address is being protected from spambots. You need JavaScript enabled to view it.
Degree and Certificate Credit Programs
Related Degree and Certificate Programs that may interest you.
Accounting - A.S.
Business Administration - A.S.
Legal Assistant Paralegal - A.S.
Marketing - A.S.
Important Information
Textbooks and Educational Materials: 

No need to make a trip to the bookstore, all required textbooks, and materials will be provided in class and are included in the cost of the course. 

 
Refund Policy, Changes and Cancellations: 

Withdrawal and refund requests must be received three business days (72 hours) prior to the beginning of class unless stated otherwise in the course description. Refunds are not granted after this deadline. Telephone: 203-575-8029 Fax: 203-575-8243 This email address is being protected from spambots. You need JavaScript enabled to view it.: This email address is being protected from spambots. You need JavaScript enabled to view it. Mail: Non-Credit Refunds, Room F323, Naugatuck Valley Community College, 750 Chase Pkwy., Waterbury, CT 06708 If there is a course cancellation due to insufficient enrollment, students will be notified by phone, mail and/or email. Please make sure when registering that your contact information is up-to-date. We would like to offer you the opportunity to transfer to another section, if available, or to another class of your choosing. If we have not heard from you within 7 business days, a refund will automatically be processed. Please allow 2-4 weeks for processing. The person registered in our records system is the person who will receive the refund. The College reserves the right to make changes to the information listed in this publication or to cancel courses due to insufficient enrollment or other reasonable causes. Full refund is made if the College cancels the course. 
 

College closings due to inclement weather: 

Closings are announced over local AM/ FM radio/TV stations, on the college website (nv.edu), on the college's main phone line (203-575-8000) and a text message is sent to everyone who is registered through the myCommNetAlert System. Likewise, in the event of an early closing, the same communication will occur. If the college has a delayed opening, all classes that begin before the delayed opening time will not be held that day and will be rescheduled at another time. Danbury and off-site cancellations: If NVCC cancels or delays classes, this applies to Waterbury and Danbury Campuses as well as all off-site locations. 

Students with Special Needs-ADA: Students who may require academic adjustments on the basis of a disability are encouraged to contact the Counselor for Students with Disabilities (Terry Latella K519C) at the Waterbury and Danbury Campuses. After providing documentation and completing the disability disclosure process, students are then encouraged to meet with their instructor(s) to discuss the adjustments approved by the appropriate disabilities contact and to complete the Adjustments Agreement form.  Students are therefore encouraged to meet with the Disabilities Counselor and their instructor(s) at the beginning of each semester.  Adjustments are not retroactive.   Instructors, in conjunction with appropriate college personnel, will provide assistance and/or adjustments only to those students who have completed the disability disclosure and academic adjustments process. 
Registration Steps for Employees
Choose the right program

Browse our course descriptions and see our current course offerings.
If you have questions or do not see what you or your employees need, contact Cindy Tolin, Coordinator at 203-596-8743. New program ideas are always welcome.

Determine the funding source/method

Payment must be provided at the time of registration. Payment methods include: check, American Express, MasterCard, Visa and Discover credit/ debit cards, tuition authorization letter, or purchase order.

A Tuition Authorization Letter or PO must be on official company stationary and include:

student's proper name, address and phone number;

course title(s), course number (CRN), total course fees;
guarantee of payment in full for course (s);
and company contact with mailing address where the invoice should be sent, including signature of the authorizing agent.

Submit the Registration and Payment

Complete a registration form and send with payment using one of the methods below:

Mail: NVCC, Non-Credit Lifelong Learning Registration, Room K407, 750 Chase Parkway, Waterbury, CT 06708.

Fax: 203-575-8277 AMEX/MC/Visa/Discover, or Tuition Authorization Letter only.
Phone: 203-575-8029, Monday - Friday, 8:00 am to 5:00 pm AMEX/MC/ Visa/Discover only.
Walk In: (Two locations - Monday through Friday, 8:00 am to 5:00 pm)

Waterbury: 750 Chase Parkway, Waterbury, CT, Non-Credit Lifelong Learning, Founders Hall
Danbury: 190 Main Street, Danbury, CT, 06810
Ways to register
Call us: 203-575-8029 for information (Motorcycle registrations cannot be taken by phone)

Monday – Friday, 8:00 am – 4:30 pm

New Secure Fillable Format Workforce Development and Continuing Education Registration Form 

Fax: 203-575-8243 (secure line)

Email: This email address is being protected from spambots. You need JavaScript enabled to view it.

Mail and send with payment (checks or money order made out to NVCC only) to:

Office of Non-Credit Lifelong Learning Registration
Founders Hall, Room F323
750 Chase Parkway
Waterbury, CT 06708

Or stop by, we're happy to assist you!
Accepted Forms of Payment:



Money Orders or Checks
Mail-in registrations credit cards or checks only, Please do not mail cash!
Career Spotlight
The Connecticut Department of Labor projects an increase of over 8,800 business and financial operations jobs from 2014 to 2024. These jobs are across all levels of educational and experiential backgrounds. There are opportunities for those entering a business or financial career and opportunities for professional growth and advancement as well
Related Business Programs
Non-Credit Programs Listing
---