Ideal for
Individuals who enjoy technology and cloud-services and are looking to gain the skills they need to pursue careers in the cloud.
Program Overview
AWS Academy courses prepare students to pursue industry-recognized certifications and in-demand cloud jobs. All AWS course content is developed and maintained by AWS to ensure the learning reflects current services and best practices. 
Four separate courses are offered to develop a wide-range of skills in the AWS Cloud. 


AWS Academy Cloud Foundations
This introductory course provides a detailed overview of cloud concepts, independent of specific technical roles.  Cloud concepts, AWS core services, security, architecture, pricing and support will be covered. The course content prepares students to pursue an AWS Certified Cloud Practitioner certification. Learn more about AWS Academy Cloud Foundations here.
Technology Needs:  Students need access to a reliable computer with an internet connection.
Prerequisite Knowledge: This entry-level course provides an introduction to AWS cloud services and is suitable for all students.
Cost: $900
1965-AWS Academy Cloud Foundations Course Calendar - Starts May 23 - Virtual
Duration:  4 weeks, 24 hours of instruction
*LRON classes- meet virtually (online) on scheduled days and times (synchronous) where you will have the ability to interact with your instructor and other classmates as though you were in a traditional, on-ground course. 

 *Asynchronous classes- do not meet in person or in the same virtual meeting room; instead you will log in to Blackboard or a designated website(s) at a time of your choosing to access content and complete activities and assignments online. Your instructor will guide you and have due dates for assignments, exams, and/or other learning assessments.  Your instructor will be available to contact online.
Register Here - CSCU - CE Portal (easy-forward.com)
Fax: (203)-575-8243 
Email: This email address is being protected from spambots. You need JavaScript enabled to view it.  
U.S. Mail: Naugatuck Valley Community College Non-credit Registration-F323 750 Chase Parkway Waterbury, CT 06708 
Call: 203-575-8029 today to get registered!
---
Courses Coming in the Future
AWS Academy Cloud Developing 
This intermediate-level course will help students gain technical expertise in development with cloud technologies. It will also help them prepare for the AW Certified Developer - Associate certification exam. Upon completion, students will be able to develop with the ASW SDK and identify best practices for building and deploying applications in the AWS Cloud. Learn more about the Cloud Developing course.

AWS Academy Cloud Operations 
This intermediate-level course will prepare students to pursue in-demand DevOps, support, and cloud operations roles at the entry level. It will also help them prepare for the AWS Certified SysOps Administrator-Associate exam. Through case studies, demonstrations and hand-on activities, students will learn how to troubleshoot various scenarios and automate deployments of networks and systems on AWS. This course contains approximately 40 hours of content delivered through lectures and hands-on labs. Learn more about the Cloud Operations course.


AWS Academy Cloud Architecting 
This intermediate-level course covers the fundamentals of building IT infrastructure on AWS and helps students gain the skills they need to pursue the AWS Certified Solutions Architect - Associate certification. The course contains approximately 40 hours of content delivered through lectures, hand-on labs, and project work. Learn more about the Cloud Architecting course.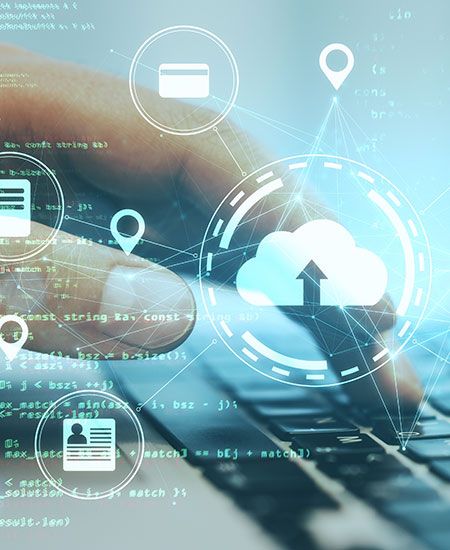 Program Contact Information
Call:  203-575-8029
Email: This email address is being protected from spambots. You need JavaScript enabled to view it.
Non-Credit/Workforce
AWS Academy (Amazon Web Services)
Degree and Certificate Credit Programs
Degree and Certificate Programs that also may be of interest to you:
Computer Information Systems Technology, A.S. Degree
Cybersecurity, A.S. Degree
CSCU Transfer Ticket Computer Science Studies A.A./A.S. 
Certificate in Computer Networking
Certificate in Management Information Systems (MIS)
Certificate in Object-Oriented Programming
Ways to register
Call us: 203-575-8029 for information (Motorcycle registrations cannot be taken by phone)

Monday – Friday, 8:00 am – 4:30 pm

New Secure Fillable Format Workforce Development and Continuing Education Registration Form 

Fax: 203-575-8243 (secure line)

Email: This email address is being protected from spambots. You need JavaScript enabled to view it.

Mail and send with payment (checks or money order made out to NVCC only) to:

Office of Non-Credit Lifelong Learning Registration
Founders Hall, Room F323
750 Chase Parkway
Waterbury, CT 06708

Or stop by, we're happy to assist you!
Accepted Forms of Payment:



Money Orders or Checks
Mail-in registrations credit cards or checks only, Please do not mail cash!